Oliver Peoples Finley Vintage Sun OV5397SU 1005/P1 Polarised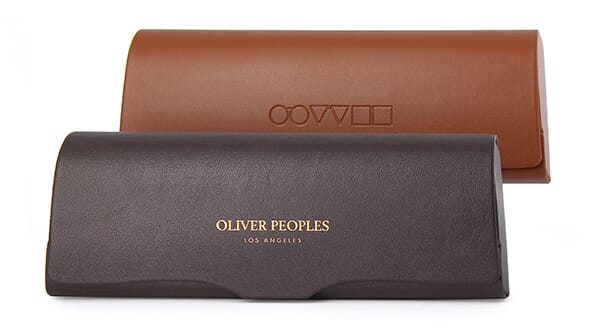 *Cases may occasionally differ.
Model Name:

Finley Vintage Sun

Model Number:

OV5397SU

Frame Colour:

Black

Colour Code:

1005/P1

Frame Type:

Full Rim

Frame Shape:

Square

Lens Colour:

G15 Green Polarised

Polarised:

Yes

Lens Width:

49mm

Bridge Size:

20mm

Temple Length:

145mm
24 Month Warranty with All Frames Purchased.
Details
OLIVER PEOPLES Finley Vintage Sun OV5397SU 1005/P1

This square Oliver Peoples sunglass comes in a black frame with g15 green polarised lenses.

Oliver Peoples Eyewear: Merging Timeless Style with Unmatched Craftsmanship

When it comes to luxury eyewear, few brands can match the iconic status and impeccable quality of Oliver Peoples. Established in 1986 by Larry Leight, this Los Angeles-based eyewear company has become synonymous with timeless elegance, artisanal craftsmanship, and a dedication to creating eyewear that transcends trends. With a focus on producing both optical frames and sunglasses, Oliver Peoples has garnered a dedicated following of discerning individuals who appreciate the brand's distinctive design language and attention to detail.

Oliver Peoples has a rich history that intertwines with the spirit of vintage eyewear. From its inception, the brand drew inspiration from classic designs of the 1940s through the 1970s, embracing a retro aesthetic with a modern twist. This fusion of old-world charm and contemporary sensibilities has become a trademark of Oliver Peoples, setting the brand apart in the eyewear industry. Each frame is carefully crafted with meticulous attention to detail, utilizing premium materials and cutting-edge technology to ensure durability and comfort.

One of the defining characteristics of Oliver Peoples glasses and Oliver Peoples sunglasses is their handcrafted nature. The brand collaborates with skilled artisans and eyewear manufacturers who possess unrivaled expertise in the creation of high-quality frames. Each pair goes through a rigorous production process, involving numerous skilled hands to achieve the perfect balance of aesthetics and functionality. From initial design sketches to hand-polished finishes, Oliver Peoples prioritizes quality at every step.

Oliver Peoples has become a favorite among celebrities, further solidifying its status as a coveted luxury brand. Countless A-list stars have been spotted donning Oliver Peoples glasses and Oliver Peoples sunglasses, both on and off the red carpet. From iconic musicians like Jay-Z and Elton John to Hollywood actors such as Brad Pitt and Jennifer Aniston, the brand's eyewear has become a staple among the style-conscious elite. The allure of Oliver Peoples lies in its ability to evoke a sense of effortless sophistication, making it an ideal accessory for those seeking refined elegance.

When it comes to design, Oliver Peoples excels in combining distinctive elements with modern aesthetics. The brand's frames often feature unique details, such as filigree patterns, textured metals, and subtle branding, which add a touch of individuality to each piece. The eyewear designs effortlessly blend classic influences with contemporary flair, creating a look that is simultaneously timeless and on-trend.

Oliver Peoples sunglasses are equally revered for their exceptional lens technology, offering both protection and clarity. The brand utilizes high-quality lenses that provide 100% UV protection while minimizing glare and optimizing visual acuity. Whether it's polarized lenses for outdoor activities or photochromic lenses that adapt to changing light conditions, Oliver Peoples ensures that their sunglasses not only exude style but also provide a superior visual experience.

In conclusion, Oliver Peoples has established itself as a premier luxury eyewear brand, renowned for its timeless designs, artisanal craftsmanship, and a dedicated celebrity following. With its commitment to quality and attention to detail, Oliver Peoples continues to push the boundaries of eyewear design while maintaining a sense of heritage and sophistication. Whether it's Oliver Peoples glasses or Oliver Peoples sunglasses, wearing a pair is more than just accessorizing—it's making a statement of impeccable style and refined taste.

Polarised:

Polarised sunglass lenses ensure maximum comfort by blocking reflected light and greatly reducing the amount of glare. Polarised lenses are especially recommended for driving or any outdoor sports.

Your brand new Oliver Peoples sunglasses will come including all official accessories and will be covered by a 24 month global warranty.
Authorised Oliver Peoples Store.




More Oliver Peoples Sunglasses