PREMIUM HANDCRAFTED EYEGLASSES
PRESCRIPTION LENSES AVAILABLE
Cutler and Gross was founded in 1969 by Graham Cutler and Tony Gross who met in optometry school at Northampton College. Through their mutual passion for innovative design, they were amongst the first to change the perception of eyewear as a medical necessity into a key fashion accessory.
Holding the reputation as the 'Savile Row tailor' of the eyewear industry, every frame is unique and meticulously handcrafted by some of the world's most talented eyewear artisans. Every component in a pair of glasses are made from premium materials – Japanese titanium, Italian acetate and precious gold feature across the collection for a luxurious and long-lasting finish...
"
If you buy a handcrafted pair of glasses or sunglasses, you want to see the tiny inaccuracies, the straight, raw edges of the plastic, the pins - they give character, make them unique to the wearer. The Cutler and Gross customer has always been an individual. Eccentric maybe, but a rare breed, certainly."
- Graham Cutler
---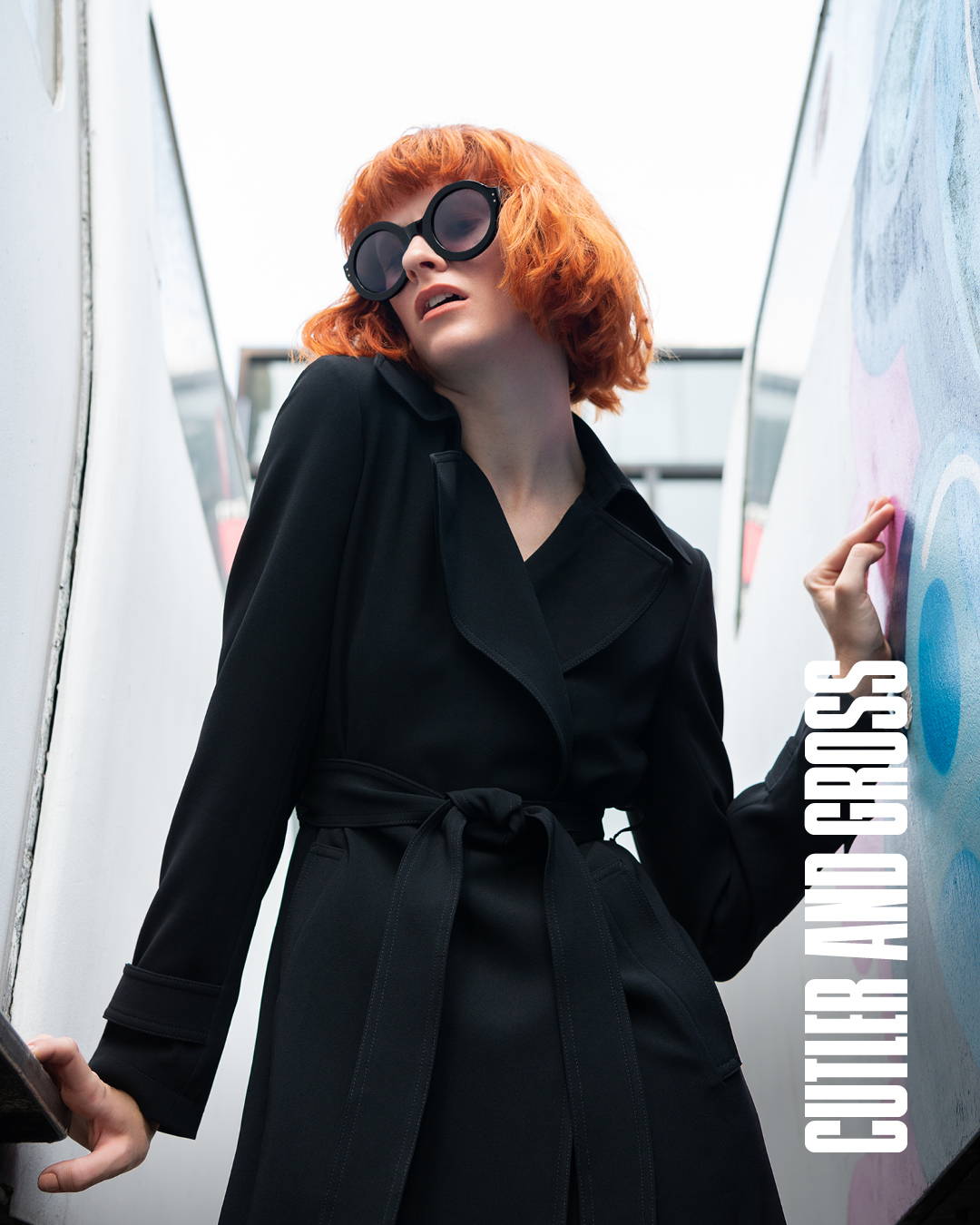 ---
Don't Miss Out On The Exclusive Kingsman Collection
Click Here To Learn More About The Kingsman . . .

The Kingsman: The Secret Service was released in 2014 and followed by The Golden Circle in 2017 with 'The King's Man' following in 2021. The trilogy is an action spy comedy directed and produced by Matthew Vaughn, based on 'Kingsman' comic book series by Dave Gibbons and Mark Millar. The film follows the recruitment and training of Gary "Eggsy'' Unwin, played by Taron Egerton, into a secret spy organisation which unfolds into a hilarious yet brutal adventure.

The clothing and accessories in the film is as integral as the cars and gadgets!

Quintessentially British, each character is seen wearing impeccable tailoring and bold eyewear - which perfectly showcases Cutler & Gross.
Shop The Optical Collection
---
Exclusively designed by Cutler and Gross, this collection includes exact replicas of the eyewear specially created for the Kingsman films: The Secret Service and The Golden Circle. Each piece is handmade in Italy using high-quality acetates and unique colourways.

Each design detail connects in a sleek and sophisticated manner, perfectly fitting for a spy...

---
Subscribe to our newsletter
Receive our latest Cutler & Gross releases, offers, guides and more...