Porsche Design 50 year Anniversary Special Edition
50 years of engineered passion: Since 1972, Porsche Design has been writing design history – with products that perfectly combine technology, passion and performance. The limited 50Y Porsche Design Capsule Collection is an homage to this unmistakable design DNA. Take, for instance, the Porsche Design 50Y Sunglasses P´8478. These exclusive glasses have been setting standards with their droplet-shaped lenses and revolutionary interchangeable lens mechanism since 1972. The 50Y special model brings the iconic design into the here and now. For the first time, these sunglasses are available with modern, almost flat base 2 curve lenses (and therefore cannot be combined with the base 6 curve interchangeable lenses available in the shop). The mechanism remains brilliant and unchanged: The VISION DRIVE polarized lenses made from scratch-proof, almost unbreakable polycarbonate in gray can be easily replaced with the replacement lenses in Olive Silver Mirror included. The matt black frame made from titanium with accents in satin-gloss platinum accentuates both lens colors perfectly. The 50Y sunglasses P´8478 are limited worldwide to 1972 units.
Porsche Design Limited Edition 50y 8478 Sunglasses with Leather Cord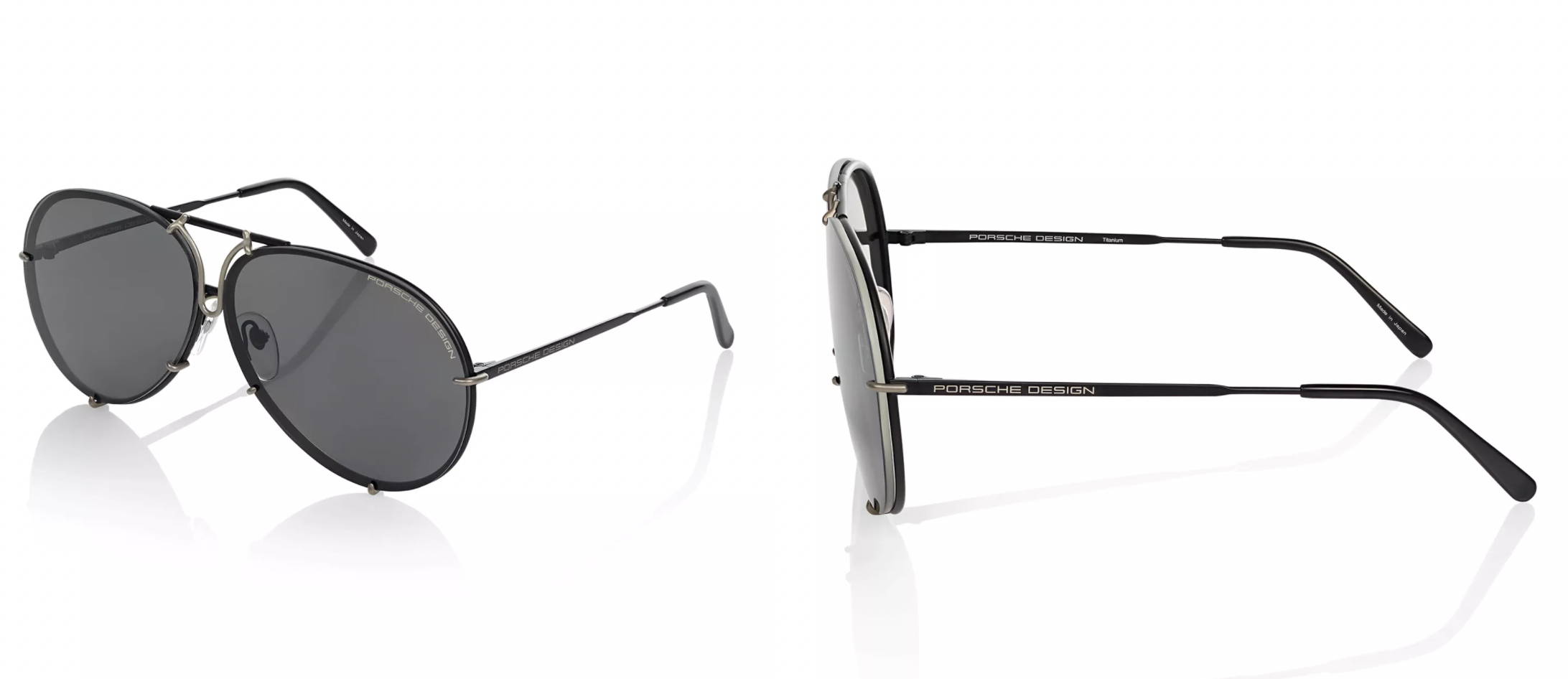 Porsche Design 50Y Capsule Collection, limited to 1972 pairs.
Frame made from 100% ultra-lightweight titanium.
Flat base 2 curve lenses (gray VISION DRIVE polarized).
Replacement lenses included (Olive Silver Mirror).
Cannot be combined with the special base 6 curve lens sets.
Supplied in exclusive 50Y gift box incl. leather glasses strap with Porsche Design branding and 50Y glasses cloth.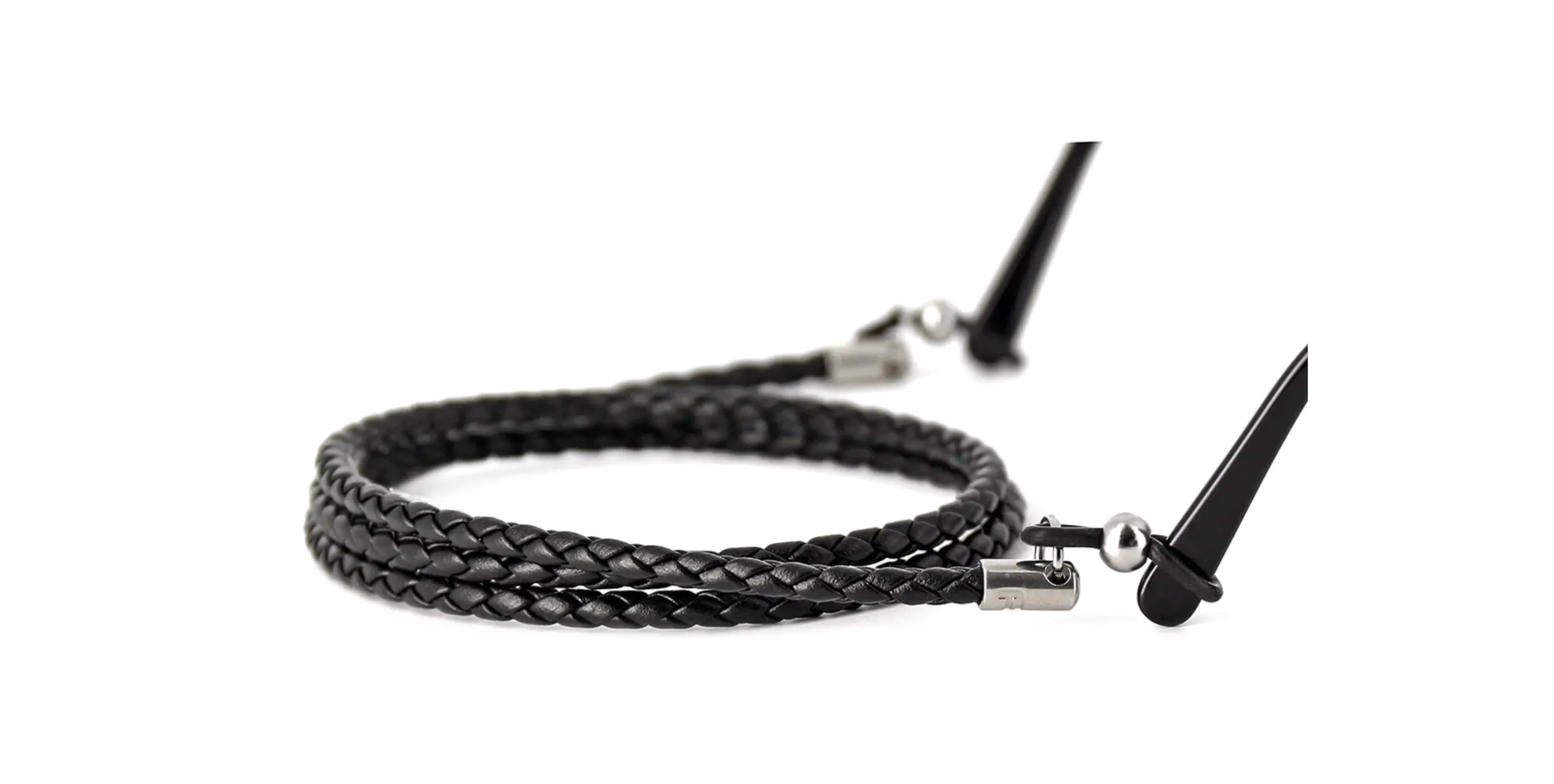 #PRETLOVES Porsche Design Glasss