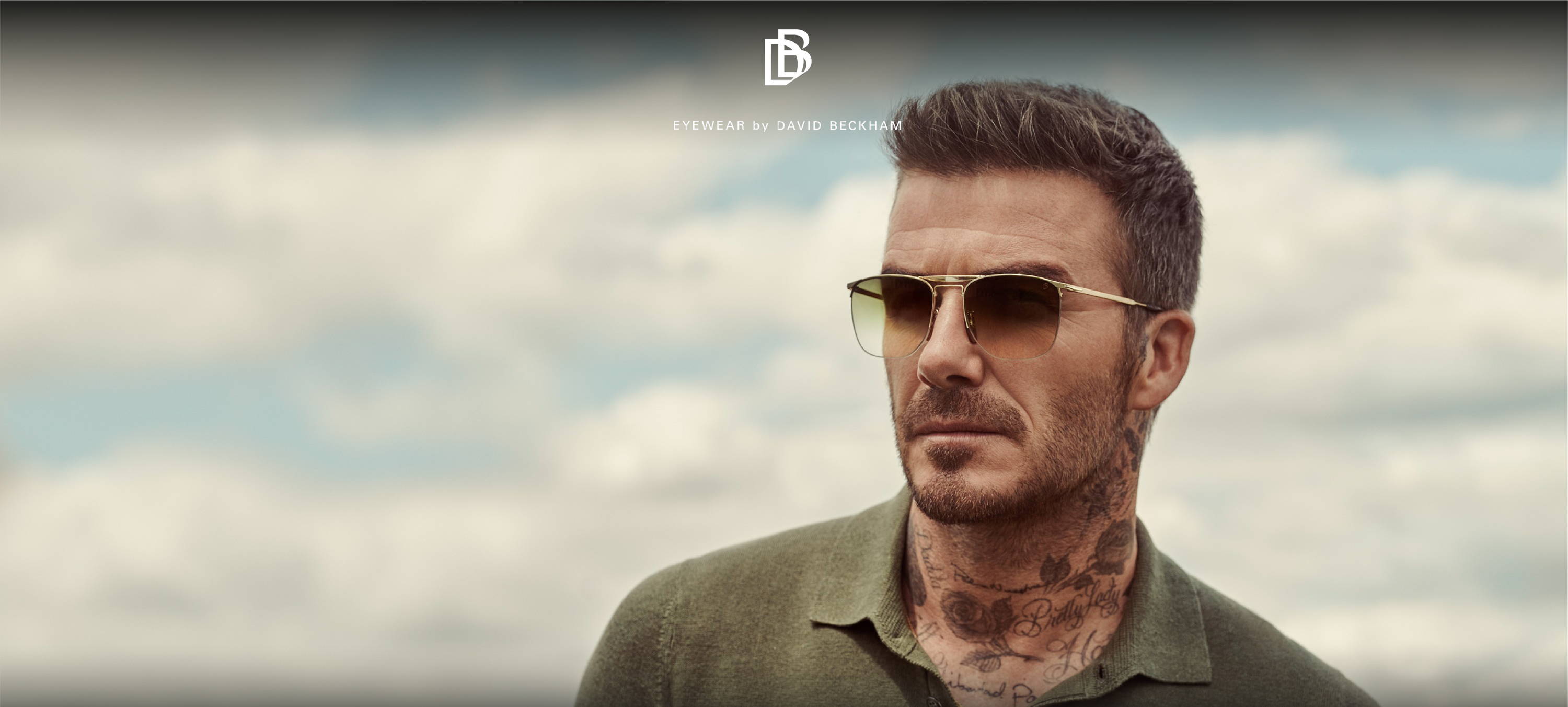 David Beckham has curated a collection of timeless frames made from the very finest materials. His exacting taste and eye for detail have brought together an exceptional contemporary aesthetic with traditional craftsmanship. The brand reflects David's vision, with a constant dedication to quality.
The Talisman
The Talisman is the collection's signature detail, adorning all our sunglasses and optical frames. It draws inspiration from the wings of a bird – a symbol of power, protection and freedom.
Timeless Icons
A collection of iconic sunglasses and optical frames featuring retro-influenced design and offering timeless style.
---
---
The Monogram
The DB monogram is a hallmark of unique quality and style. The initials are subtly engraved on the left lens of the sunglasses, using laser technology, and on the tips of all the frames.

"I set out to create glasses that would never go out of style. Special pieces that I would love to wear myself"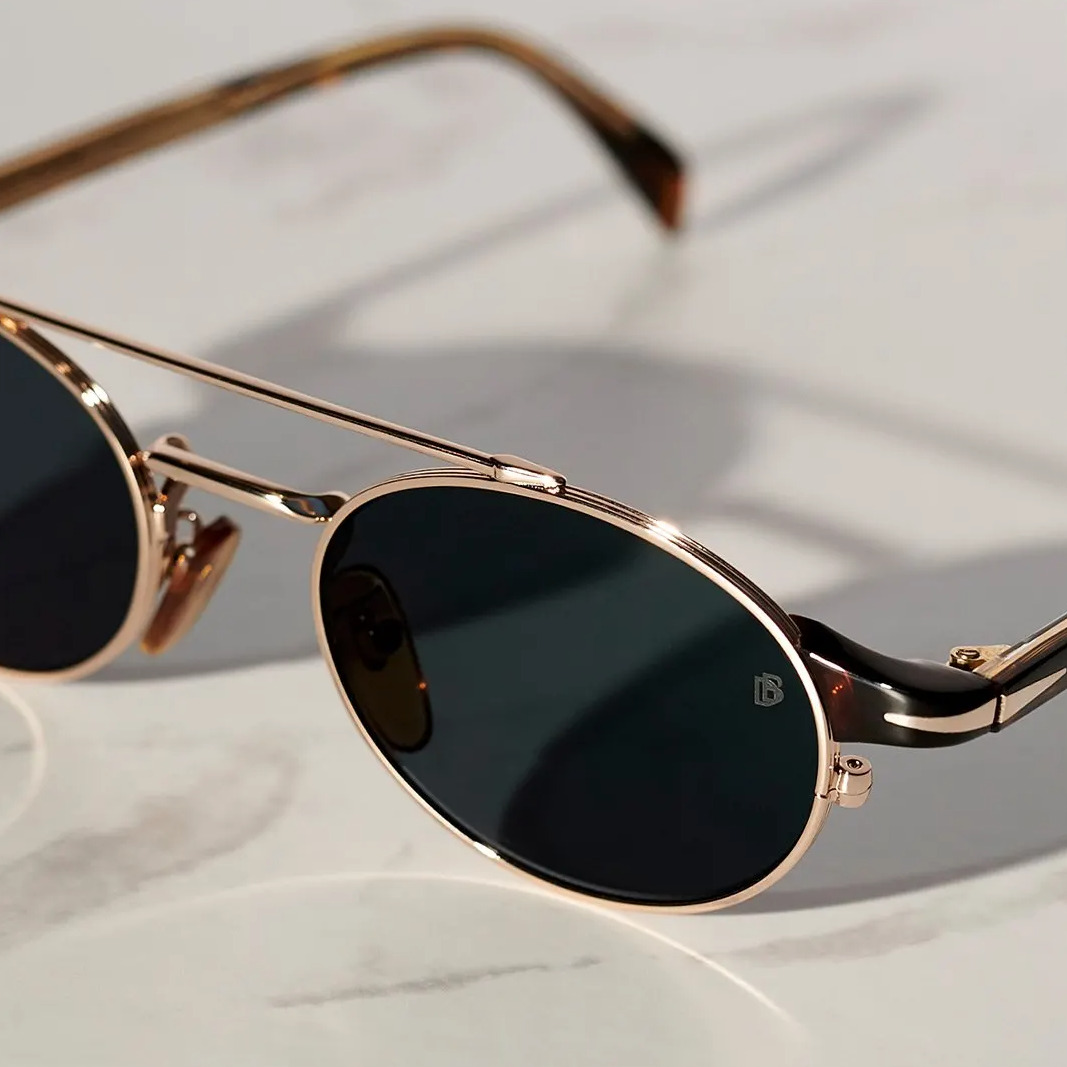 "I set out to create glasses that would never go out of style. Special pieces that I would love to wear myself"
---
Created in collaboration with leading luxury eyewear manufactures Safilo in Italy, Eyewear by David Beckham finds its root in the finest materials, the highest attention to details, and the utmost quality of the Italian design.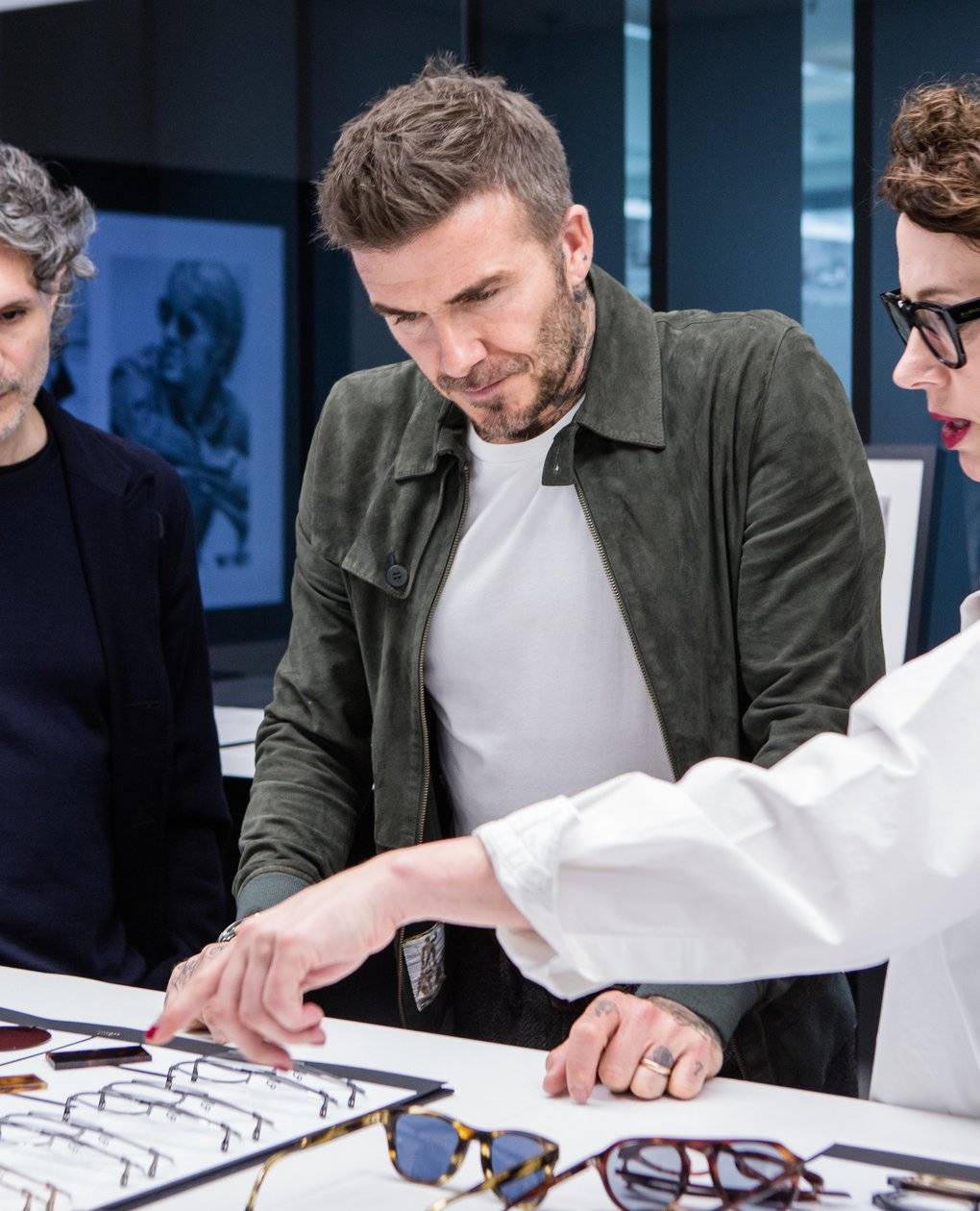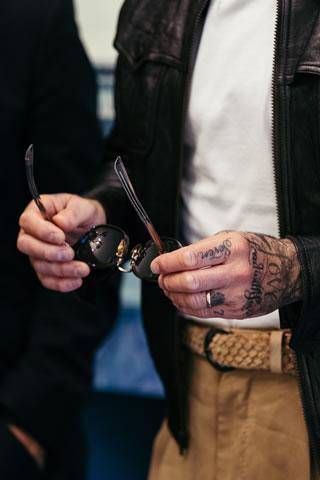 The Temple Signatures
All David Beckham sunglasses and optical frames feature a chiseled metal wire core construction, most of the time visible inside the temples, and engraved with the collection's signature logo.

The Lenses
Prescription Lenses Available For Both David Beckham Sun + Optical

Check out with prescription lenses on all David Beckham eyewear. The DB Eyewear collection also boasts innovative clip-on styles to transform eyewear into sunglasses.

Functional yet undeniably stylish frames with special lenses including polarized, photochromatic, orange tinted, mineral, and blue block ones. Created to have something unique in the market that satisfies the needs of everyone, making the sunglasses the must have accessory. The orange tinted one represents a signature feature of the Motorcycle sunglasses that ensures crystal clear vision no matter the conditions, being stylish at the same time.


Design Details

Every collection David looks for inspiration in the Safilo Archive, that embodies the history of eyewear and its iconic characters in order to introduce in the collections unique pieces that he reinterprets with the DB signature details.


Lens Size | Front Length | Temple Length




The above diagram displays the dimensions of each frame.
The size is the diameter of the lens; the bridge is the distance between the two lenses, and the temple length measures the 'arms' of the frame – click 'frame details' for product specific information while you shop.


---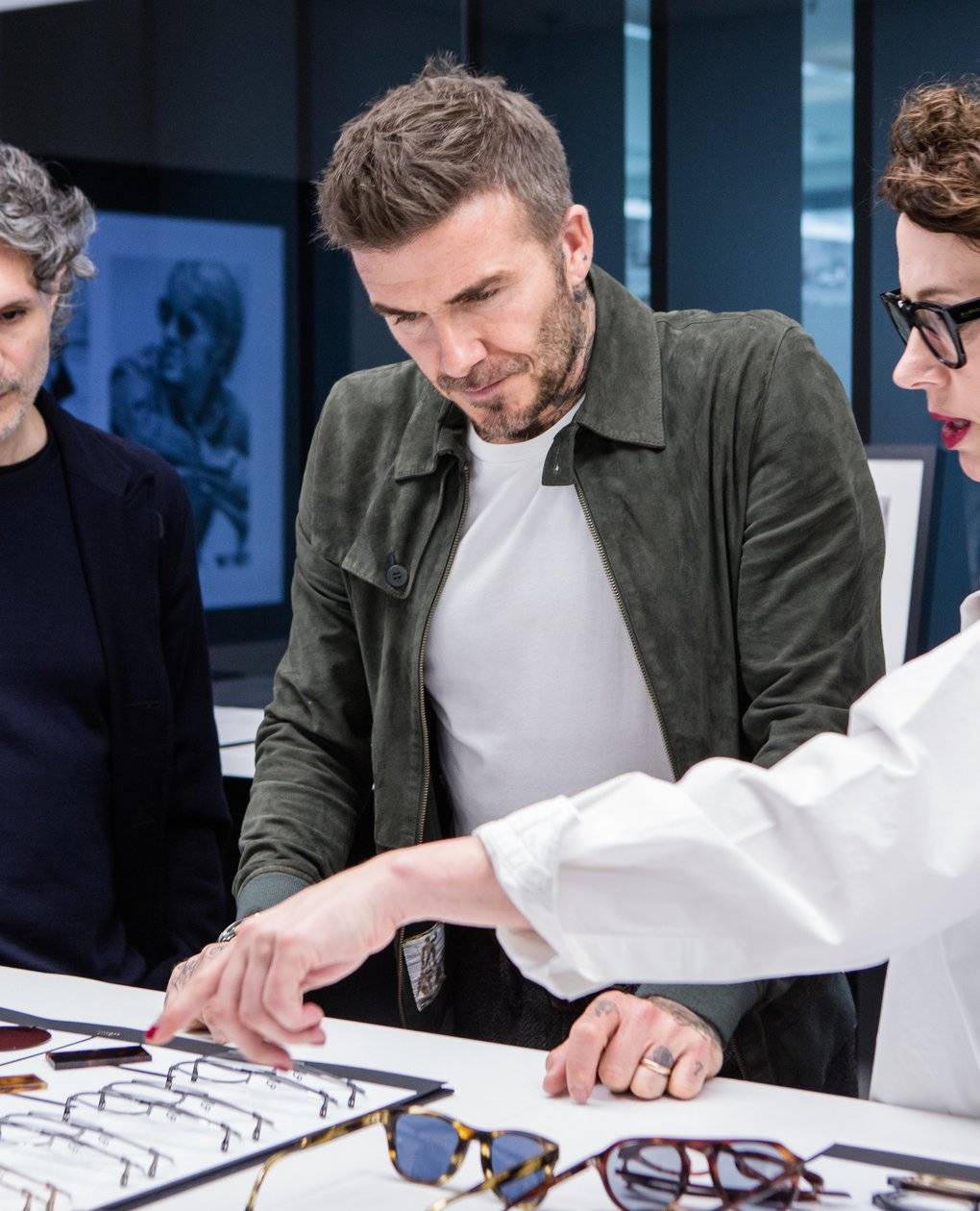 ---